The Mexican government requires all shipments to, from, and within Mexico to include a Bill of Lading Complement (Complemento Carta Porte). The Bill of Lading must include package-level merchandise descriptions, which are separate from traditional customs item information requirements.
You can create a Bill of Lading when creating an international label in the PayPal Shipping Center. Enter a description of your package items in the Contents Description field of the Package and Weight details.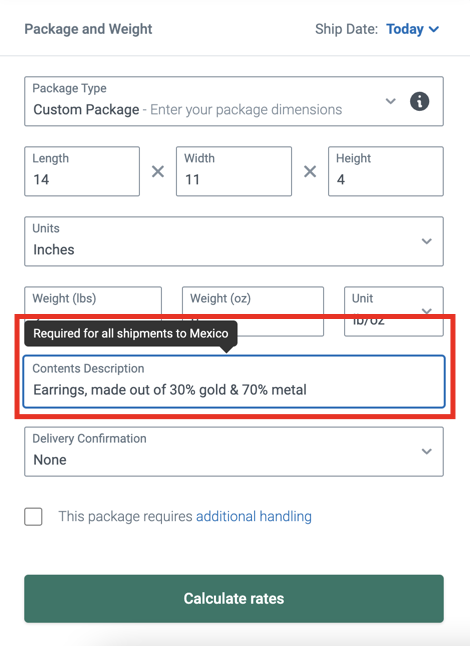 For more information about the Carta Porte requirement, visit the Gobierno de México Servicio de Administración Tributaria page (Español) or the US International Trade Administration's Carta Porte page (English).