Your label purchases, including Quick Labels, appear in the Labels section of your PayPal Shipping Center account. Log in to paypal.shipstation.com to view your current orders, tracking numbers, and label history.

Tracking Not Available for Large Envelopes/Flats
Large Envelopes/Flats shipped via USPS First-Class Mail are not eligible for tracking. Tracking numbers are included with USPS Priority Mail shipments.
Refunds for labels created in the PayPal Shipping Center are added to your account as Account Credits. You can view your Available Account Credit balance in your PayPal Shipping Center Account Settings.

All payments received, payments sent, and refund transactions appear in your PayPal account Activity screen.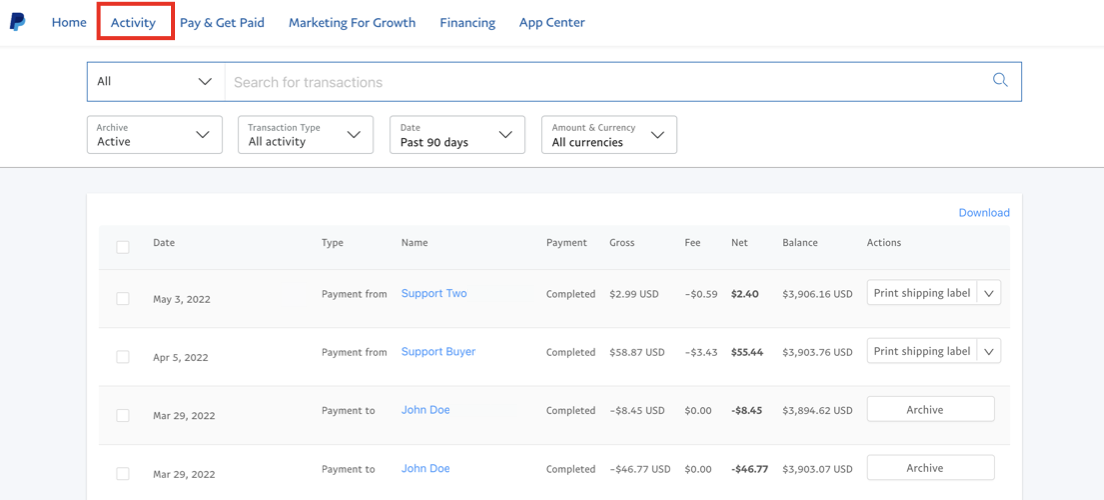 Shipment reports are available upon request. Please chat in or email our support team at paypalsupport@shipstation.com to obtain a shipment report. You can request a report for any amount of time.