The PayPal Shipping Center automatically imports the orders you receive in your PayPal account and allows you to easily create shipping labels for them using UPS and USPS preferred rates.
You can access the PayPal Shipping Center from your PayPal account or at paypal.shipstation.com.
PayPal Shipping Center is Free with Your Account
All shipping services available in the PayPal Shipping Center are included for free as part of your PayPal account. You will never see separate charges or fees for using this shipping solution.
Any charges you may incur will always come from a carrier, and they run through your connected PayPal account.
To access the Shipping Center, you'll first select the option to print a shipping label in PayPal: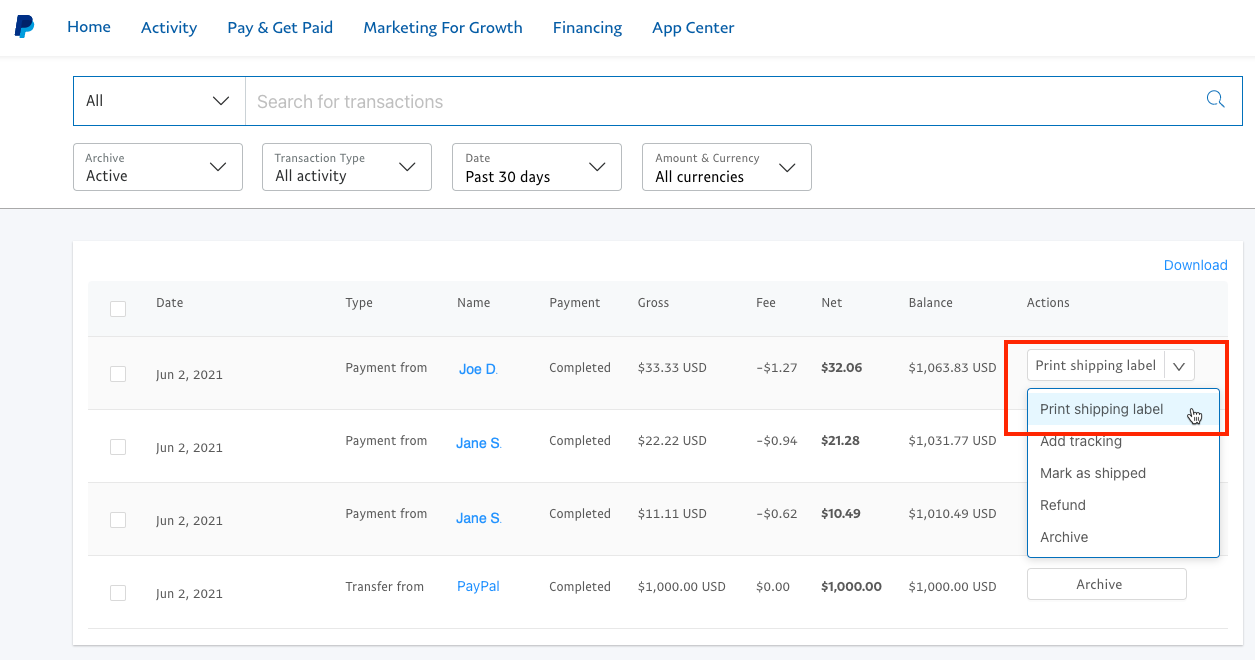 The first time you choose this option, you must agree to the terms, choose your label printing format, and enter a Ship From address. The label format and Ship From Address will be saved for future use.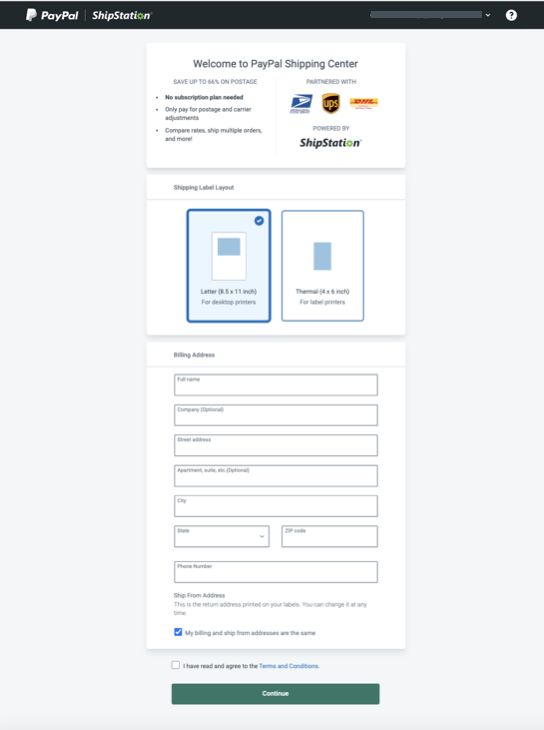 You'll then see a list of your orders and have the option to buy labels for them. The PayPal Shipping Center gives you access to discounted USPS rates. You do not have to set up your own USPS account to create labels. Any label you purchase through the PayPal Shipping Center will be charged automatically to your PayPal account.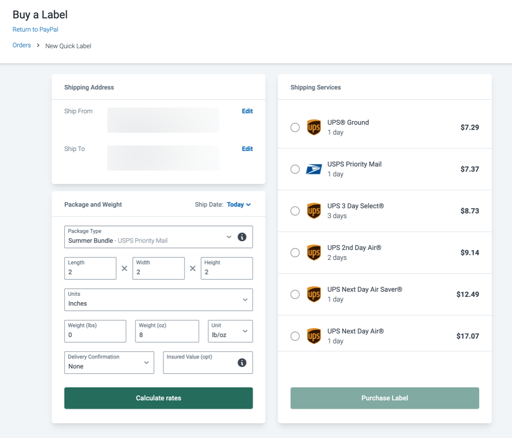 This help center includes articles that will guide you every step of the way!
For additional support, use the help option on any page of the help center to access chat support from 8am-7pm CST.