By default, UPS includes protection against lost and damaged shipments for packages up to $100 in value.
This maximum liability coverage is called "Declared Value." Items that are worth $100 or less can be claimed for up to that amount if they result in a lost, stolen, or damaged shipment.
For shipments worth more than $100, additional insurance can be purchased by following the steps below.
You can purchase additional UPS insurance coverage when you create a label for a domestic UPS shipment in the PayPal Shipping Center.
Enter the value of your shipment in the Insured Value field, then click the Calculate Rates button. The shipping service rate will be updated to include the cost of the additional insurance.
Additional Insurance Not Available For International Shipments
At this time, adding additional insurance is only available for domestic shipments. It is not available for international shipments.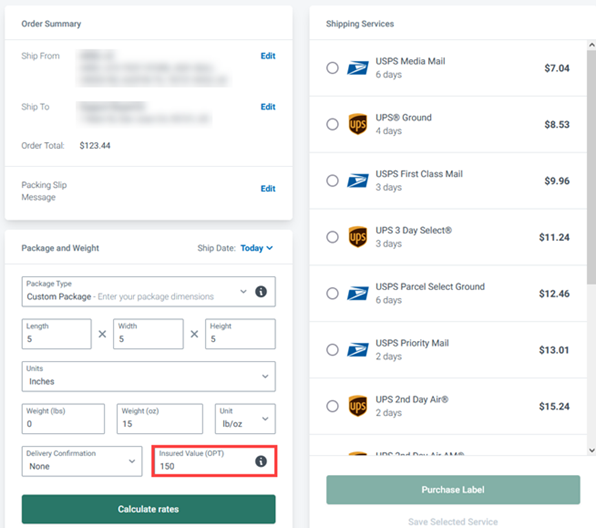 The image above shows where to enter the value of your shipment which is used to calculate the cost to insure the package.
The insurance cost will appear in the Shipping Summary when you purchase the label.