You may wish to check the tracking details for the labels you've created to ensure your shipments arrive successfully or to update your customer on where the shipment is located.
Why am I not able to view tracking details?
If the package has not yet been picked up or scanned by the carrier, you will not yet have any tracking details to view. Tracking details will not appear until the carrier has picked up and scanned the package.
Some USPS services, like First-Class Large Envelopes/Flats, are not trackable. Tracking details will not appear for these shipments or on these labels.
To view tracking details for an order:
You will then be redirected to the carrier's tracking page to view the tracking details.
USPS Tracking: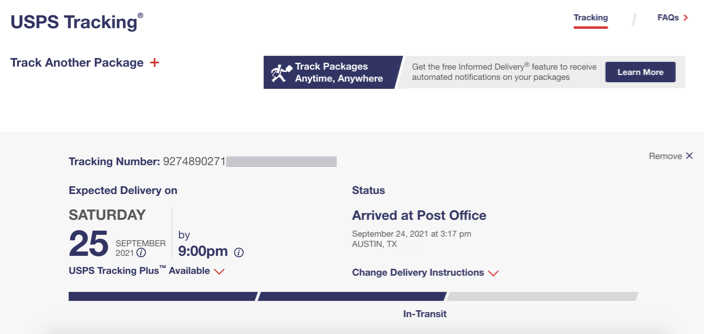 UPS Tracking: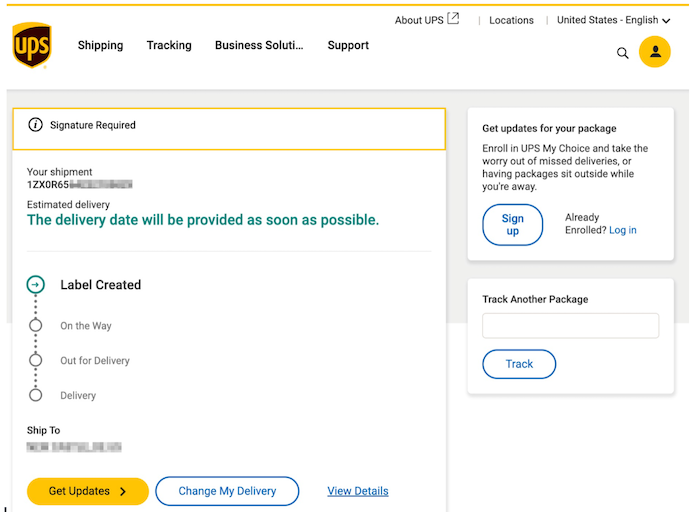 DHL Express Tracking: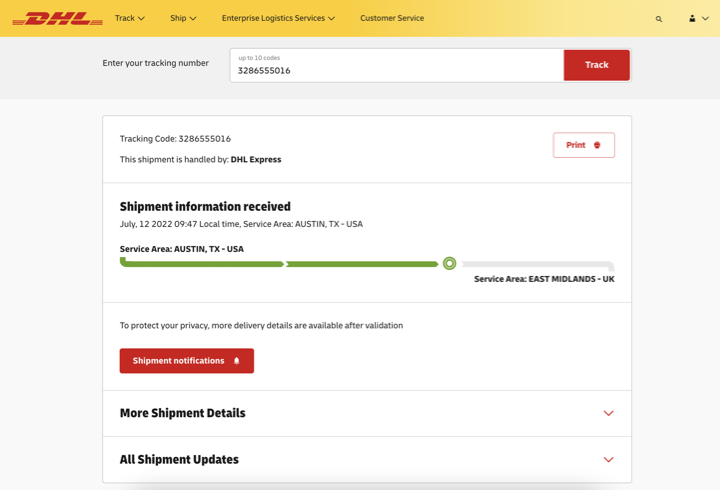 Your shipment tracking numbers will automatically be sent back to your PayPal account for each order shipped.
All USPS international labels created in PayPal will be created via the Global Advantage Program.
GAP shipping labels have two tracking numbers:
USPS TRACKING # - This is your domestic tracking number.

INT'L TRACKING # - This is your international tracking number.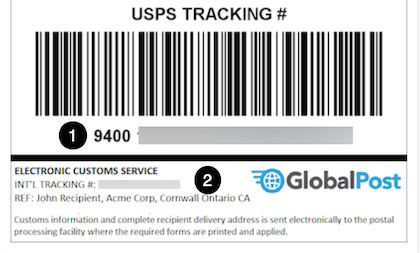 The USPS TRACKING number will track your shipment via USPS to a domestic processing facility. Upon arrival, your shipment will be relabeled for its final international destination. Track via USPS.
The INT'L TRACKING number will track your shipment if the final destination country supports delivery confirmation. Track via GlobalPost.
Global Post Tracking (GAP) - International Package: