By default, USPS includes insurance in the shipping rate for packages up to a certain value, depending on the shipping service. For packages at or below this value, no additional insurance needs to be added.
Insurance is included for the below services at no additional cost:
USPS Priority Mail: up to $100 for domestic shipments.

USPS Priority Mail Express: up to $100 for domestic shipments.
Additional insurance coverage can be purchased from USPS when you create a label for a domestic shipment only.
Enter the value of your shipment in the Insured Value field, then click the Calculate Rates button. The shipping service rate will be updated to include the cost of the additional insurance.
Additional Insurance Not Available For International Shipments
At this time, adding additional insurance is only available for domestic shipments. It is not available for international shipments.
The insurance cost will appear in the Shipping Summary when you purchase the label.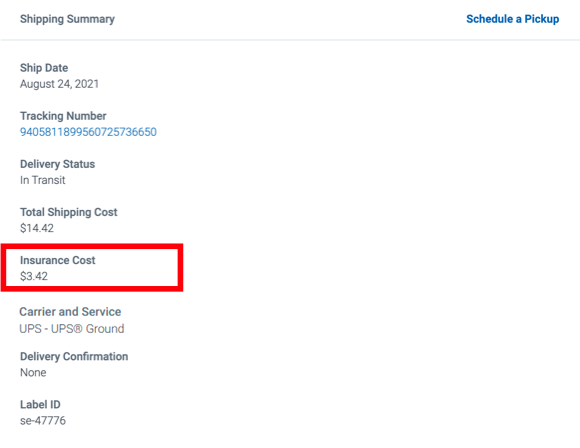 Because USPS includes free insurance coverage up to $100 for Priority Mail and Priority Mail Express, the insurance cost will be $0.00 if the insured value is $100 or less.